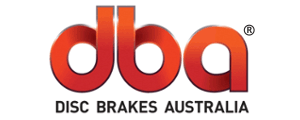 Standard Communications Warranty against defects
Download PDF Warranty-Statement
Standard Communications Warranty against defects
IMPORTANT: THIS WARRANTY APPLIES TO ALL GOODS SOLD BY US ON OR AFTER 1 JANUARY 2016 AND REPLACES ANY PREVIOUS WARRANTIES EITHER WRITTEN OR ORAL IN RELATION TO SUCH GOODS.
This warranty against defects ("Warranty") is given by Disc Brakes Australia Pty Ltd ACN 000 346 814 ("We, Us, Our or DBA").
1. Coverage and further information
1.1 This Warranty applies to all products purchased worldwide.
Please contact your local DBA distributor for products sold outside of Australia.
Local distributor details can be found at where-to-buy
2. Warranty
2.1 We warrant, to the original purchaser ("You") that Our goods will be free from manufacturing defects in materials and workmanship for 12 months or 20,000 kms (12,000 miles) from the date of purchase whichever occurs earlier ("Warranty Period"), provided that, subject to Our obligations under clause 2.3, We will at Our discretion either repair or replace goods where:
(a) We are satisfied that the goods are defective;
(b) You provide proof of original purchase; and
(c) Freight charges both ways are paid for by You; We accept no liability for loss or damage during transit.
2.2 Any repair or replacement during the Warranty Period will NOT renew or extend the Warranty specified in this clause from the original date of purchase.
2.3 Our goods come with consumer guarantees that cannot be excluded under The Australian Consumer Law; (Competition and Consumer Act 2010). Under The Australian Consumer Law, you are entitled to a replacement or refund for a major failure and for compensation for any other reasonably foreseeable loss or damage. You are entitled to have the goods repaired or replaced if the goods fail to be of acceptable quality and the failure does not amount to a major failure.
2.4 Notwithstanding the preceding clauses, Our liability in respect of a breach of a consumer guarantee, condition, warranty or other obligation made under this Warranty is limited, to the extent permissible by law, at Our option to:
(a) in the case of goods We supply;
(i) the replacement of the goods or the supply of equivalent goods;
(ii) the repair of the goods;
(iii) the payment of the cost of repairing the goods or of acquiring equivalent goods;
(iv) the payment of the cost of having the goods repaired.
(b) in the case of services We supply;
(i) the supplying of the services again;
(ii) the cost of having the services supplied again.
2.5 To the extent permitted by law, all other warranties whether implied or otherwise, not set out in this Warranty are excluded and We are not liable in contract, tort (including, without limitation, negligence or breach of statutory duty) or otherwise to compensate You for:
(i) any additional costs or expenses;
(ii) any loss of profit, revenue, business, contracts or anticipated savings;
(iii) any loss or expense resulting from a claim by a third party; or
(iv) any special, indirect or consequential loss or damage of any nature whatsoever caused by Our failure in complying with our obligations.
2.6 We warrant that We will perform any Warranty services with reasonable care and skill and agree to investigate any complaint regarding Our services made in good faith. To the extent permitted by law, Our liability in relation to such services is limited to matters set out in clause 2.4(b) provided that We are satisfied that the complaint is justified.
2.7 To make a claim pursuant to this Warranty You must, before the end of the Warranty Period, contact the reseller, distributor or workshop from where You purchased the product and follow their warranty claim instructions. In the event that the reseller or repairer is no longer trading, please phone DBA on 1 800 730 039.
2.8 This Warranty is in addition to and does not limit, exclude or restrict your rights under the Competition and Consumer Act 2010 (Australia) or any other mandatory protection laws that may
apply.
2.9 This limited warranty is the sole express warranty made with regard to this product and is made in lieu of all other warranties whether oral or written. All implied warranties including without limitation warranties of merchantability or fitness for a particular purpose shall be limited in duration to the duration of this warranty. Manufacturer shall have no liability for incidental or consequential damages whatsoever and in no event shall manufacturer be liable for any damages in excess of claimants purchase price for the product.
2.10 For products sold in the U.S., some states do not allow the exclusion or limitation of incidental or consequential damages, so one or more of the above limitations or exclusions may not apply to you. This Warranty gives you specific legal rights, and you may have other legal rights that vary from state to state.
2.11 For products sold in countries other than Australia or the Americas local consumer laws may take precedence and not allow some of the limitations or exclusions indicated in this warranty. Contact your local DBA Distributor for Warranty Claims procedures relevant to your location.
3. What this warranty does not cover
3.1 This warranty will not apply in relation to:
(a) goods modified or altered in any way;
(b) defects and damage caused by use with nonstandard tools;
(c) repairs performed other than by an authorised mechanical or brake expert;
(d) defects or damage resulting from misuse, accident, chemical corrosion, abuse, impact or neglect;
(e) claims of comfort, noise, vibration or harsh riding characteristics;
(f) goods improperly installed or used in a manner contrary to the relevant instruction manual;
(g) goods where the serial number and/or part number on the product has been removed;
(h) where all associated components are not within recommended specification; or
(i) the product that has been subjected to conditions beyond those for which it was intended, such as, but not limited to, being used in any form of motor sport, unlawful use, or use in a model for which it was not designed for.
DBA cannot be held responsible for fitment if not installed by a licensed motor mechanic or licensed brake specialist, wear and tear and lack of maintenance, including situations where DBA's product is used past the design limits.
THERE ARE NO WARRANTIES EXPRESSED OR IMPLIED BEYOND THOSE STATED HEREIN, INCLUDING, WARRANTIES OF MERCHANTABILITY OR FITNESS FOR A PARTICULAR PURPOSE. ALL IMPLIED WARRANTIES OF MERCHANTABILITY OR FITNESS FOR A PARTICULAR PURPOSE SHALL BE LIMITED IN DURATION TO THE DURATION OF THIS WARRANTY.
For any inquiries relating to this Warranty Statement please email sales@dbabrakes.co.uk

Motorsport warranty statement
DBA's warranty will NOT apply in relation to use of the product for any form of motorsport or speed trial.
Whilst DBA promotes some of its product for use in motor sport applications, DBA cannot warrant the product when used in any form of motor sport. Vehicle modifications by the consumer are out of our control and may affect the braking requirements for the vehicle and it is the responsibility of the owner to ensure vehicle safety in these applications.
This by no means detracts from the quality of the product DBA manufactures; it simply states that if the product is used in motor sport applications, DBA has no control on how or by whom the product is used.